Drivers - PING, tAYLOR mADE cALLAWAY
click BELOW to see our



Driver Fitting
Finding the right driver is one of the most important, yet difficult equipment decisions a player can make. A Driver Fitting focuses specifically on a player's launch angle, spin rate and dispersion while optimizing those variables based on the player's ability to hit the center of the club face. The ultimate goal of this fitting is to find the right combination of driver head and shaft that will deliver the best overall distance and accuracy for that player.


tHE fITTING heads and shafts AVAILABLE to try IN THE pRO SHOP-


pING g410 dRIVER HEADS
G410 Plus

Significant advancements in custom fitting while increasing both forgiveness and ball speed highlight the G410 Plus. Movable-weight technology offers a simple way to customise your driver for a desired ball flight



G410 LST

This high-MOI model is engineered to produce low, stable spin with the shot-shaping control provided by the G410 driver family's innovative movable-weight technology.



G410 SFT

The G410 SFT (Straight Flight Technology) provides maximum fade and slice correction A fixed weight on the extreme perimeter and 50% more heel-side CG than G400 ensures straighter ball flights.
pING 410 dRIVER sHAFTS AVAILABLE TO TRY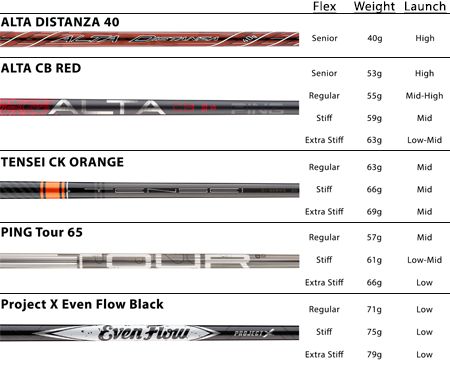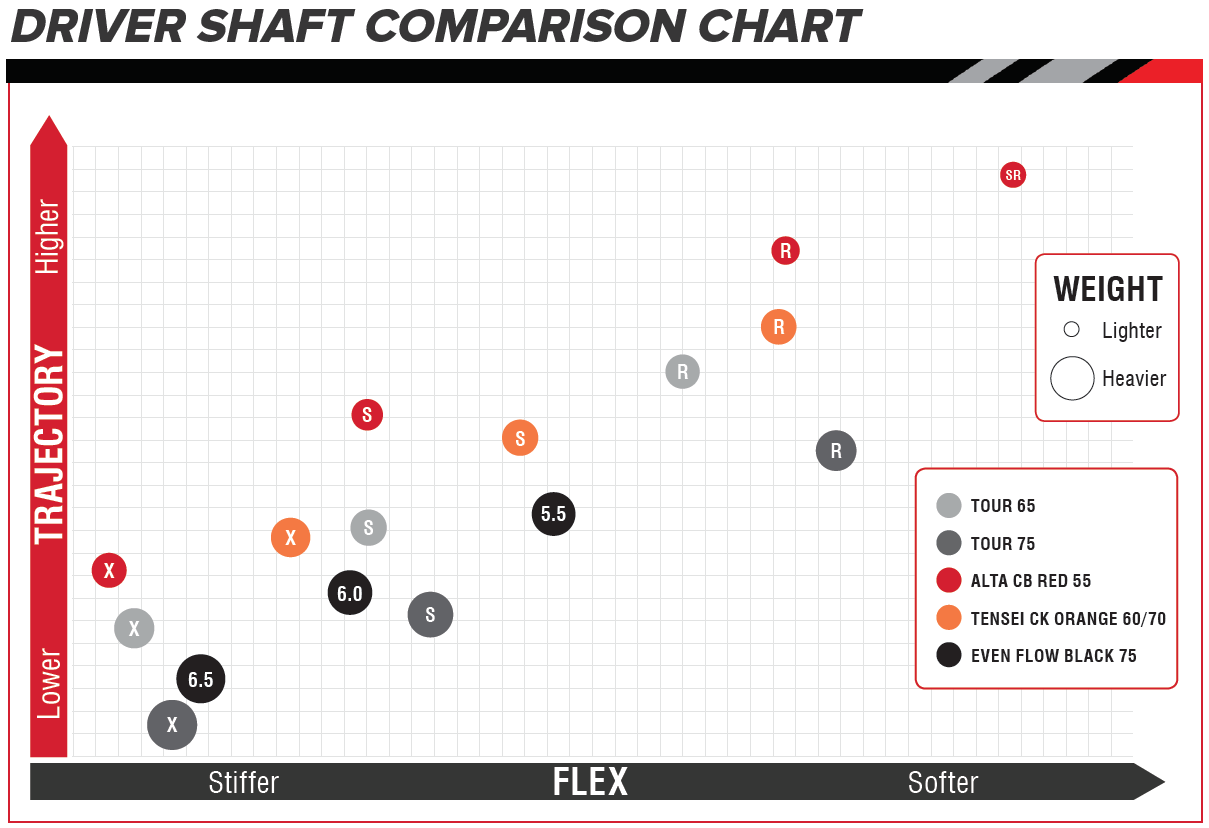 In the Pro Shop we also have avalable from the Ping 410 range of woods demo and fitting, Fairway woods, hybrids and crossovers.
Launch - Mid
Spin - Mid
Flight Bias - Slight Draw
Head Size - 460cc




Launch - High
Spin - Mid
Flight Bias - Slight Draw / Max Draw
Head Size - 460cc

Launch - Low
Spin - Low
Flight Bias - Neutral
Head Size - 450cc
Callaway Mavrik Shaft options AVAILABLE TO TRY
UST HELIUM BLACK - 40g

PROJECT X EVENFLOW RIPTIDE - 40g/50g/60g

ALDILA ROGUE WHITE 130 MSI - 60g/70g

Grips:

GOLF PRIDE TOUR VELVET ALIGN
SPEED INJECTED TWIST FACE
HEAD SIZE 460cc
MOVEABLE WEIGHT
4° LOFT SLEEVE
LAUNCH LOW

SPEED INJECTED TWIST FACE
HEAD SIZE 460cc
4° LOFT SLEEVE
LAUNCH - MID

SPEED INJECTED TWIST FACE
HEAD SIZE 460cc
4° LOFT SLEEVE
LAUNCH- HIG
TAYLORMADE SHAFT OPTION AVAILABLE TO TRY
WEIGHT - 60g
SPIN - LOW
TRAJECTOR - LOW

WEIGHT - 58g
SPIN - MID
TRAJECTOR -MID/HIGH

WEIGHT - 50g
SPIN - MID
TRAJECTOR - MID

WEIGHT - 63g
SPIN - MID/LOW
TRAJECTOR - LOW

WEIGHT - 66g
SPIN - LOW
TRAJECTOR - MID

WEIGHT - 58g
SPIN - MID
TRAJECTOR - HIGH

WEIGHT - 76g
SPIN - MID
TRAJECTOR - MID

WEIGHT - 40g
SPIN - HIGH
TRAJECTOR - MID

​